The newest tenant of Sunrise Shopping Center is helping your pets live a happier life. Walking Paws Rehab will be taking over a 1,300 sq. ft space to get your pets taking steps forward by using physical therapy, acupuncture, massage therapy, and hydrotherapy.
Servicing Boulder for the last 3 years, Walking Paws Rehab and its owner, Danyel Wynn, focus on bringing bringing pets back to good health using a variety of industry-leading methods like laser therapy, electro-therapy and underwater treadmill exercises.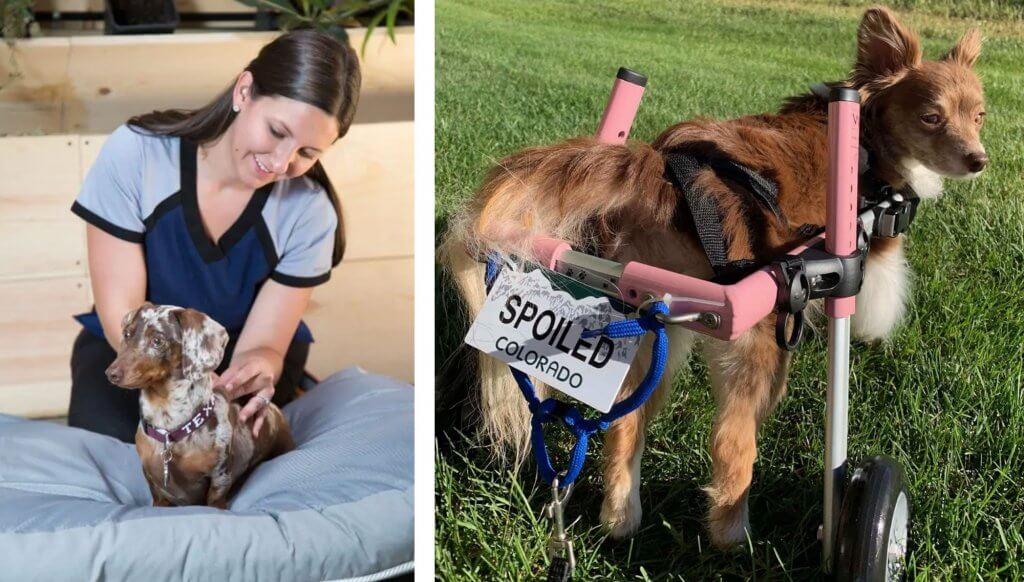 For Wynn, Boulder is the ideal place for her business. Considered one of the most pet-friendly cities in the nation, Wynn felt right at home, but struggled to find a retail space that suited her needs.
"Three years ago, every lease we were negotiating was either too expensive or too risky. Often, there were expenses and liabilities trying to be passed onto us like mold remediation, and I never felt like the lessor was on the same team as me," said Wynn.
Wynn even says that the rough experience trying to find the perfect commercial space for her made her question why or how small businesses keep operating, given how difficult leasing and building in a space can be.
This same frustration is what lead Walking Paws to sublease space for years until the right location came about. Working with WW Reynold's was like a breath of fresh air for Wynn. "Drew made the entire process simple, and for the first time, it felt like we were working together for a successful purchase."
For Wynn, the lease was tenant friendly, with a reasonable rate and unbeatable location, all serviced with a smile and quick responses from the WW Reynold's Leasing team. The location in Sunrise Shopping Center is incredibly convenient and has great visibility so Boulderites will know exactly who you are and where you're located. Now that Wynn and Walking Paws Rehab have a permanent home in Boulder, she looks forward to building out the business and spreading the word to the pets and pet owners of Boulder– help your fur baby live a happier, healthier life!