The hallmark of the progressive Boulder workstyle
2500 55th Street – 2580 55th Street
 4 OFFICE BUILDINGS | 170,00 SQUARE FEET
 CLIMATE CONSCIOUS | MINDFULLY MANAGED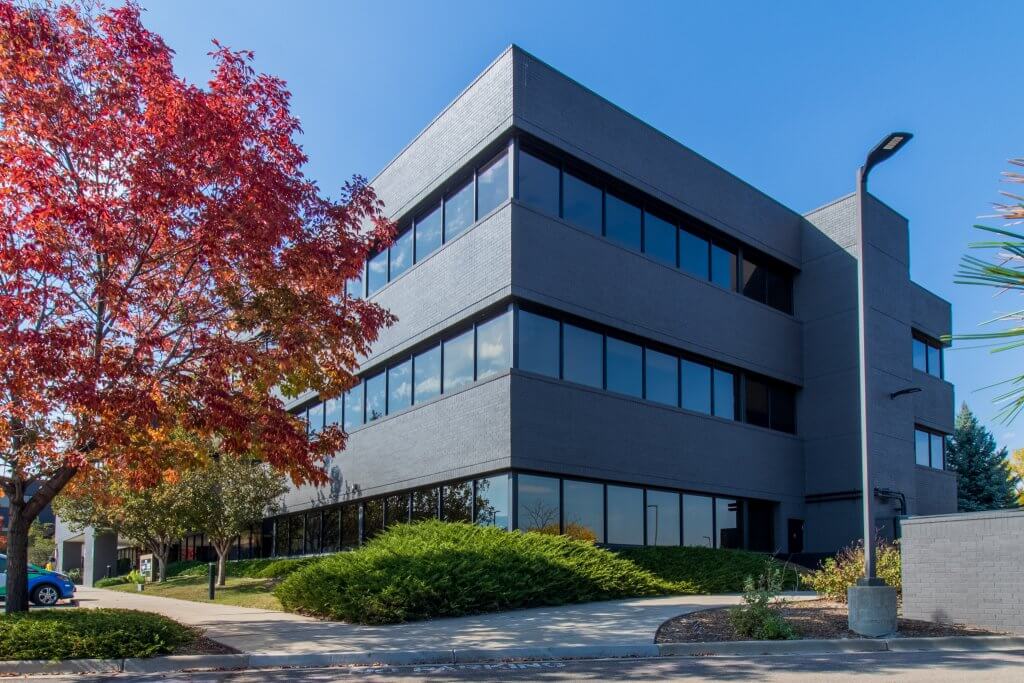 Flatiron Park North is the hallmark of the progressive Boulder workstyle. Driven by a strong ethos for sustainability, the park features sun-powered energy, endless bike paths, resident honeybee hives, and abundant open space on every side. Join Boulder's most progressive businesses in this sought-after East Boulder oasis.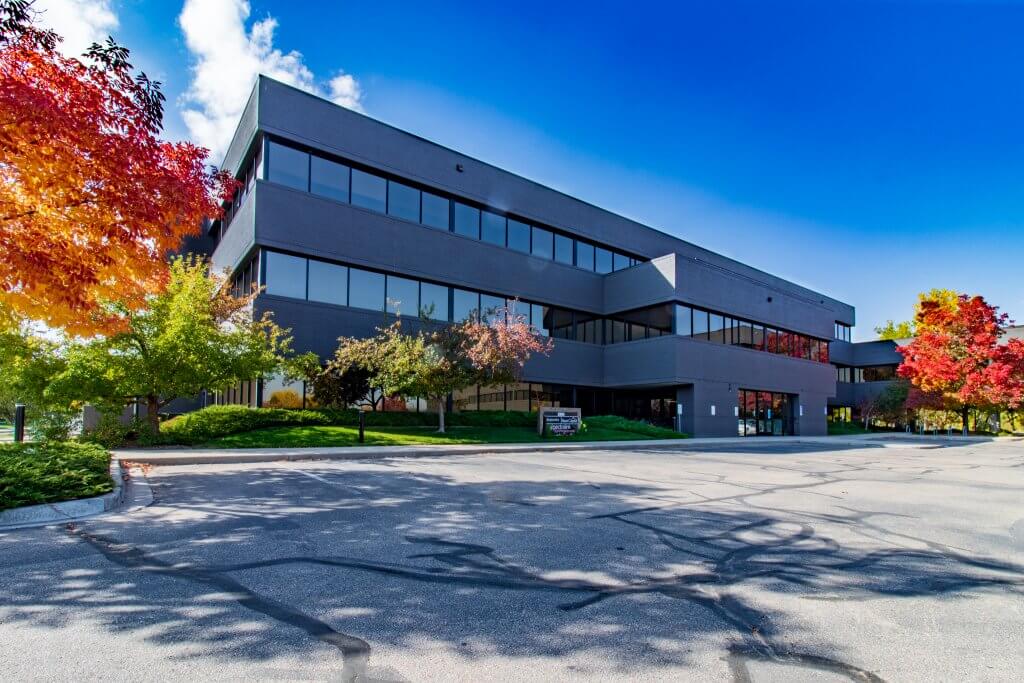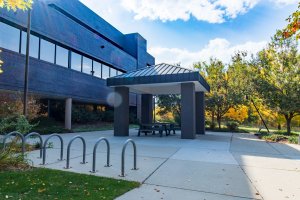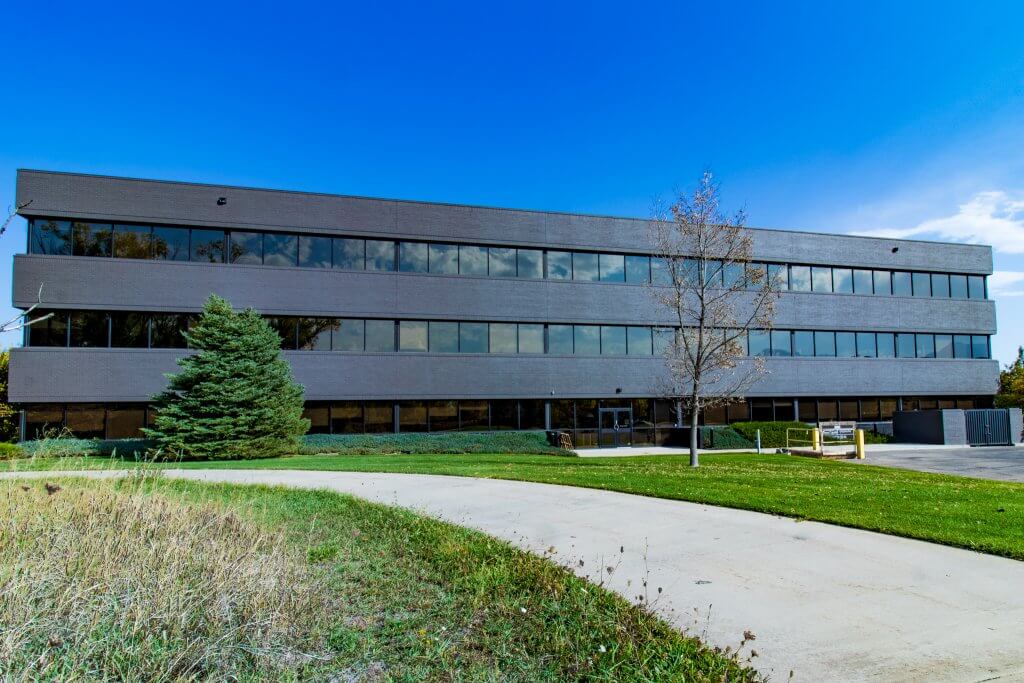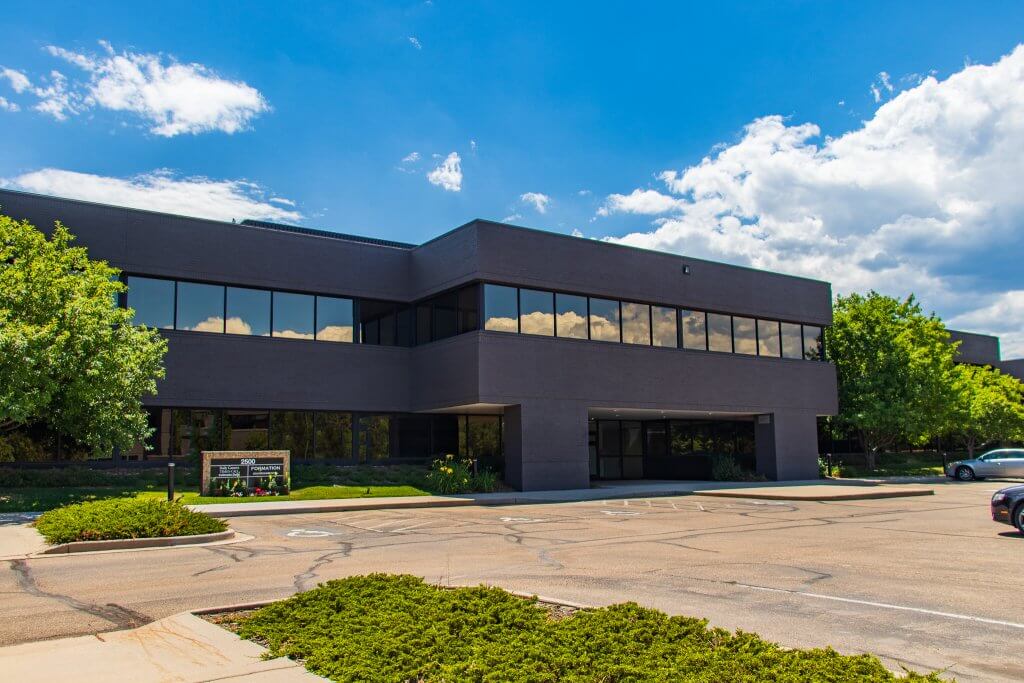 Diverse Tenant Mix 
Flatiron Park North attracts a variety of innovative businesses. Whether you seek an East Boulder R&D location or a new tech headquarters hub, our space can accommodate your current needs and growth goals.
Collaborative Building Ownership 
The forward-thinking ownership team at Flatiron Park North takes pride in creative collaboration with tenants.
Bee Hives 
Flatiron Park is home to a managed bee hive colony, supporting the nearly 90% of plant species that rely on pollinators to reproduce.
Bike Path Hub 
Flatiron Park North is situated at the convergence of multiple bike path routes leading to all of Boulder.
Transportation Hub 
Employees can access Flatiron Park North easily via one of multiple RTD Transit routes that run directly through the Flatiron district.
Renewable Energy
Coming FALL 2021, Flatiron Park will begin subscribing to a community solar array. This exciting innovation will help support Colorado's shift to 100% renewable energy.
See below the availabilities at Flatiron Park North and call if you are interested in a walk through!
2500 55th Street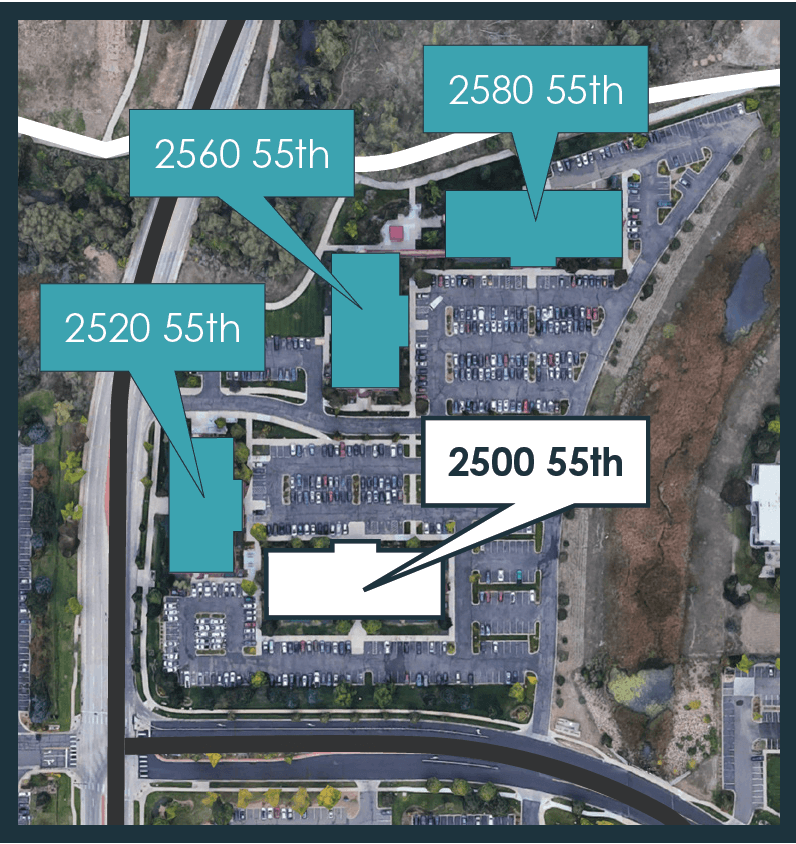 » SUITE 100 13,386 SF $19 – $20 NNN 
» SUITE 101 3,709 SF $19 – $20 NNN 
» SUITE 210 10,107 SF $19 – $20 NNN 
» ALL 27,202 SF $19 – $20 NNN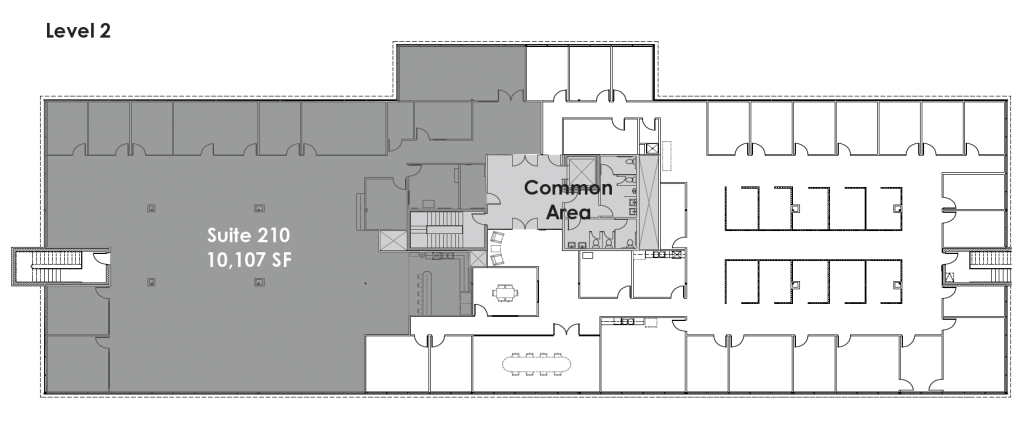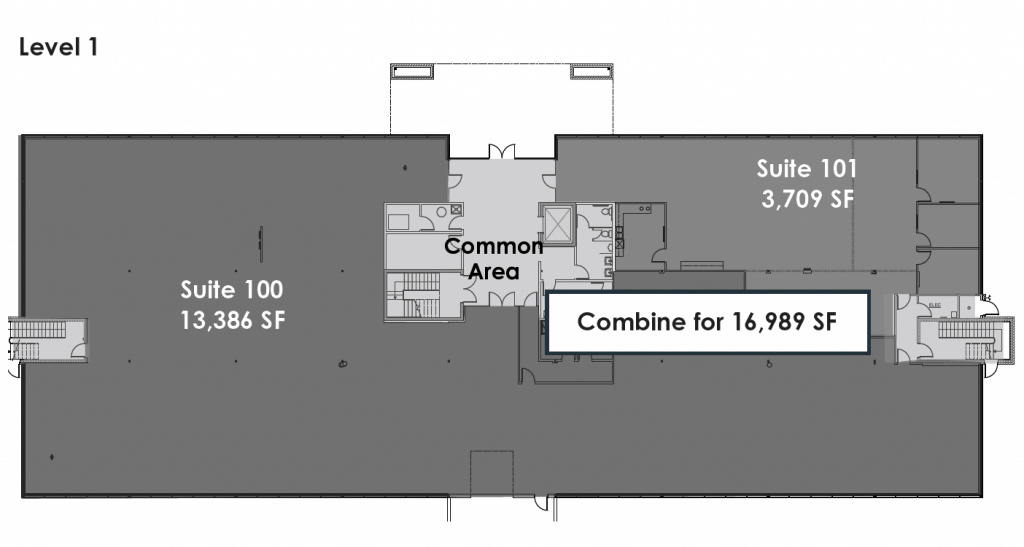 2560 55th Street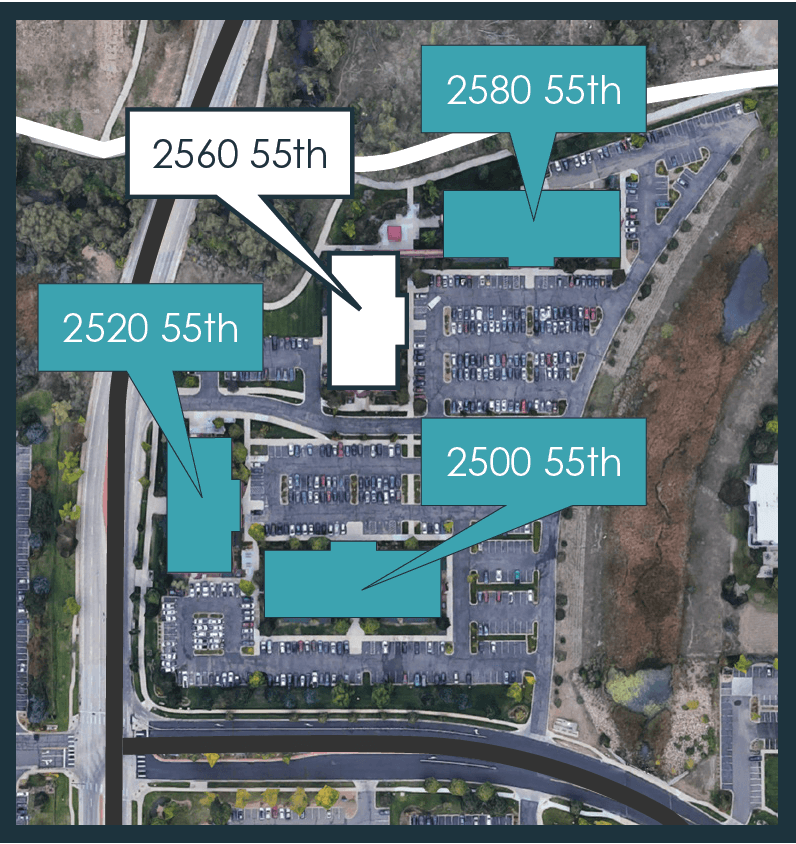 » SUITE 101 5,645 SF $19 NNN 

2580 55th Street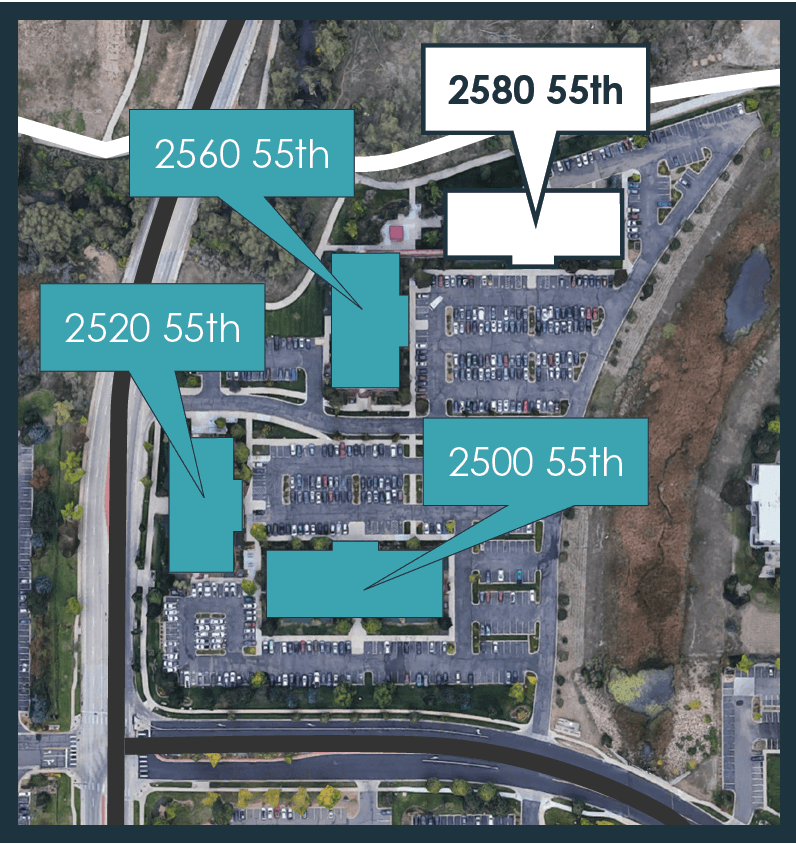 » SUITE 100 7,842 SF $19 NNN 
» SUITE 201/210 14,770 SF 7,371 SF (201) / 7,399 SF (210) $20 NNN 
» SUITE 300 20,762 SF $21 NNN