If you haven't noticed already, the days are getting shorter and temperatures are dropping. In the blink of an eye, Halloween will be here, which unofficially kicks off the holiday season. If you're panicking thinking about where to host the perfect employee holiday party, consider bringing your celebration to an event space in Boulder. 
The right space, staff, and setting will make your holiday party in Boulder a huge hit. Overwhelmed with where to start? We've scoped out 5 of the best party spaces in Boulder, Colorado for you. 
1. NiCHE Workspaces and Events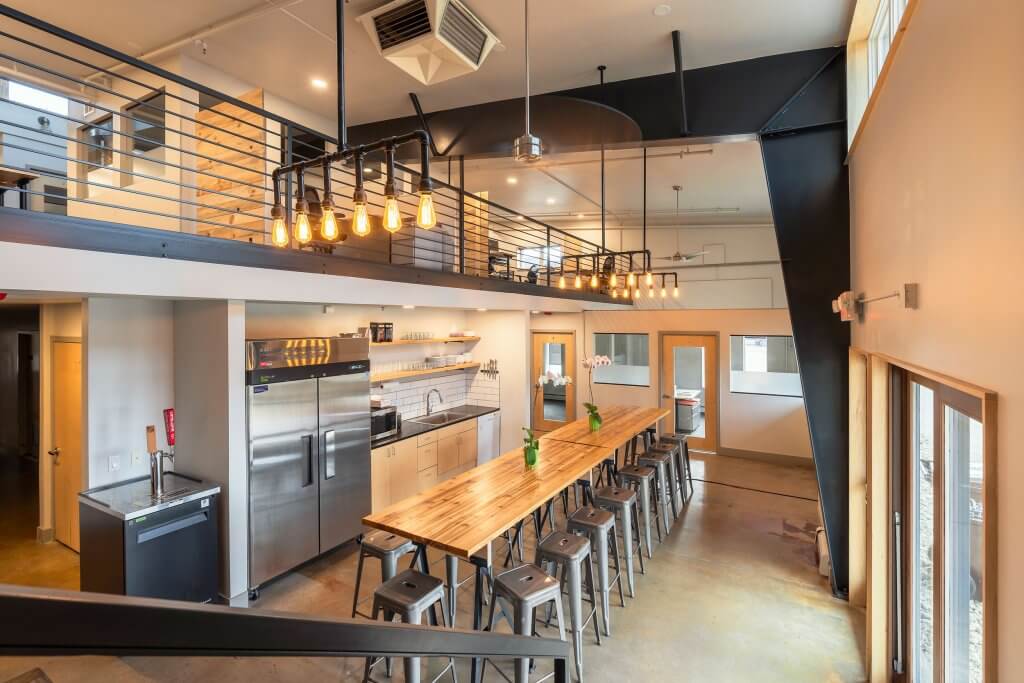 New to the Boulder event space scene, NiCHE Workspaces doubles as one of Boulder's locally owned coworking offices by day and trendy party venue by night. Now booking its brand new 2,000+ square foot event space at the Uptown Boulder location, NiCHE offers a spacious industrial style event space that has a bit of Boulder charm. Party guests can expect easy parking, a chic industrial vibe, and nearby local hotspots to grab a before- or after-drink! Even better– if you're looking for an office space AND event space, NiCHE has it for you.! 
Inquire to find out about rates. Can fit up to 250 guests. 
3. The Studio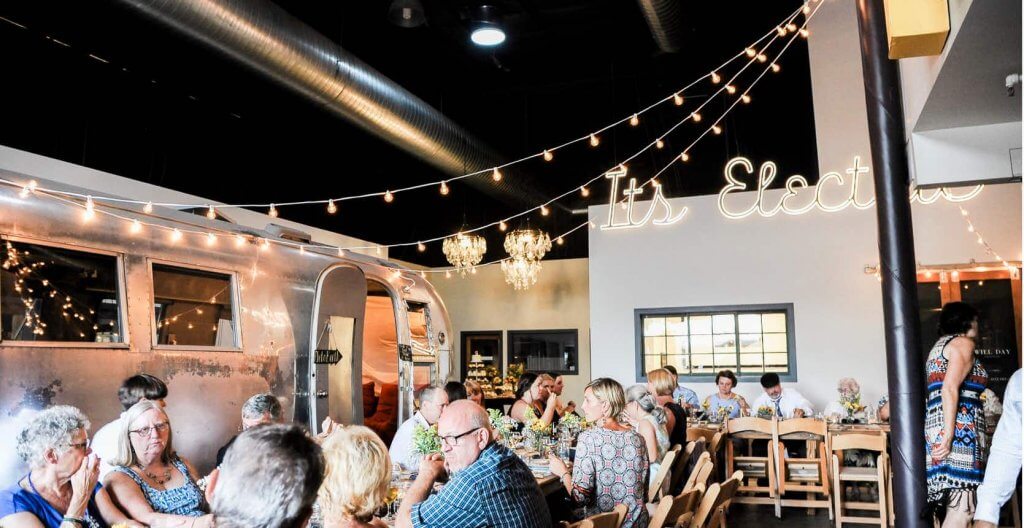 Another workspace/event venue hybrid, The Studio combines rustic charm with a luxury party experience. You've probably seen the quirky vintage bus that is often used as decor and lounging space at events at The Studio, along with their other extremely Instagrammable decor like neon signage and string lights. Perfect for crowds as little as 20 or as much as 200, The Studio offers a layout and space that can change to accommodate as intimate or as big as your party gets. 
The rate to rent the event space for parties begins at $2,600 for the 2,900 sq. feet space, comfortably fitting up to 200 people. 
3. Sanitas Brewing Company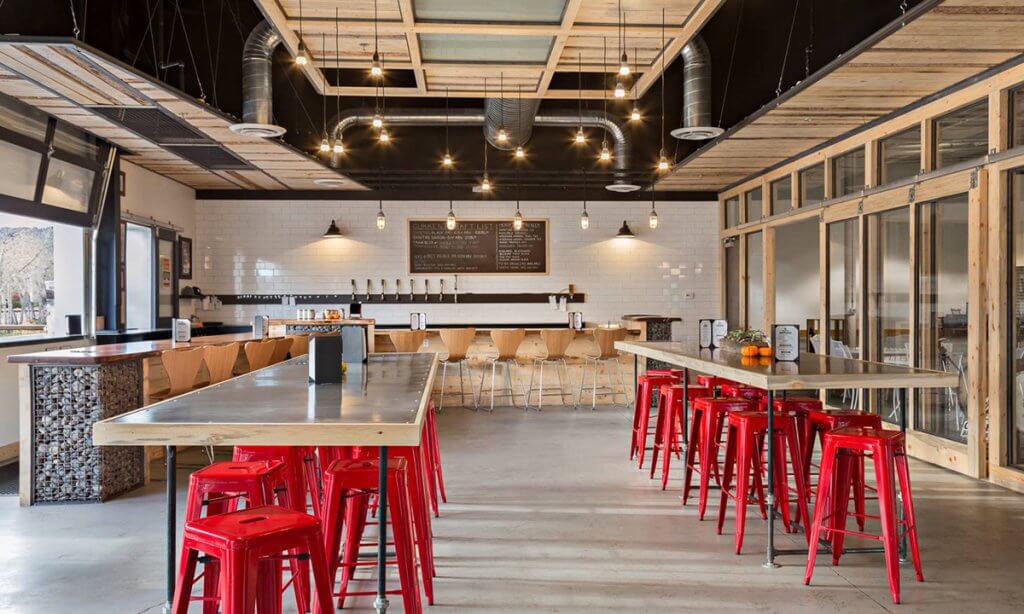 This Boulder beer favorite offers a taproom, brewpub, and of course, an event space so that you and your party are never more than an arm's reach away from a good brew! From holiday parties, to birthdays, reunions, and showers, the brewery space at Sanitas offers a different experience from your usual banquet hall. Vats of beer tower over the space, and exposed brick and wood creates the feeling of a home away from home.
Renting a space at Sanitas Brewing Co. depends on the event that you want, how many people are coming, and time of year. The space can be as small or as big as you need. Quotes are given upon inquiry! 
4. Hotel Boulderado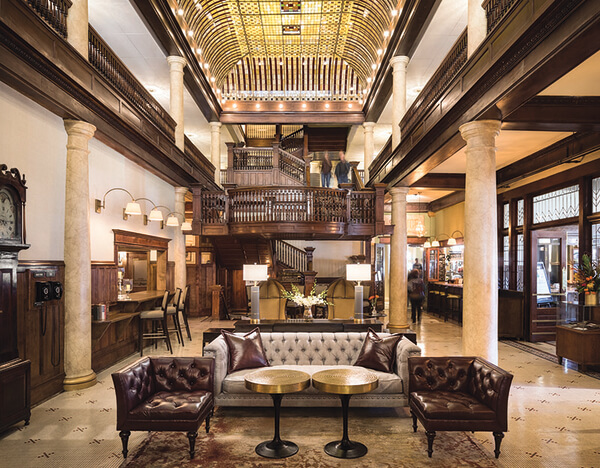 For those living a little lux, Hotel Boulderado is a timeless and local staple. For starters, the team at HB has been around for more than 100 years servicing locals with impeccable hotel rooms and an even more impressive event space. Designated as a Historic Hotel of America, you'll find a mix of old-time luxury, and modern decor and services that keep your party running smoothly. Plus, it is famously appointed for the holiday season. Our endorsement of the Boulderado is strong. WW Reynolds itself plans to host its holiday party this year at the Boulderado.
Rates are offered upon inquiry. With over 10,000 square feet of banquet space, Hotel Boulderado has rooms for parties as small as 50 and as big as 230. 
5. Rembrandt Yard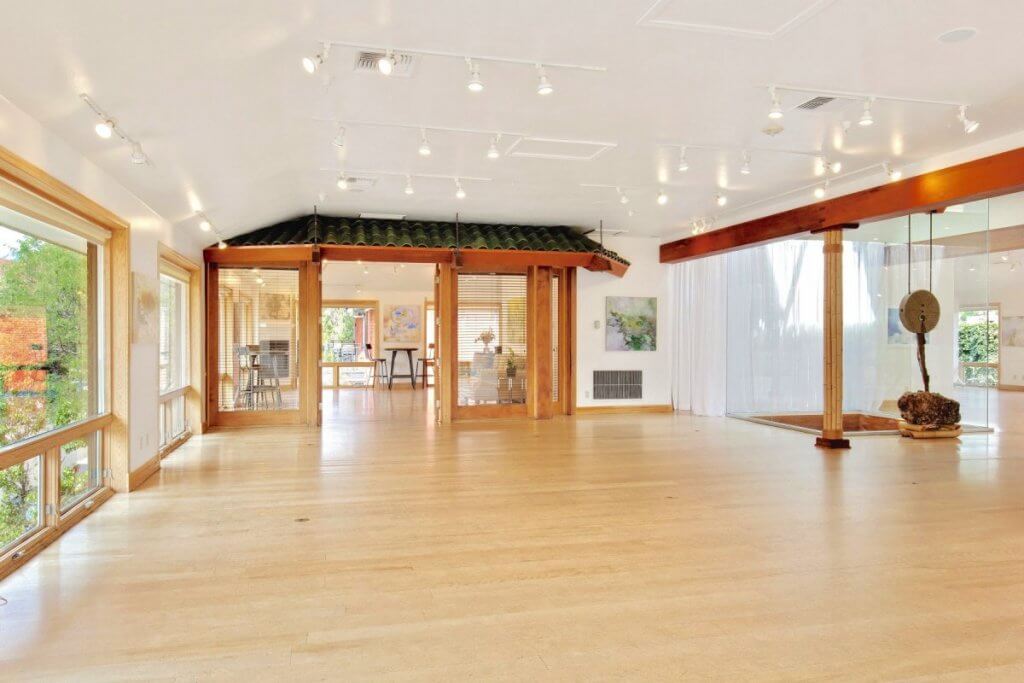 Bringing beautiful events and even better service and support since 2004, Rembrandt Yard specializes in making every guest feel special. The backdrop of their event space is dictated by art installations commissioned from local artists. Just steps away from the Pearl Street Mall, Rembrandt Yard offers everything that makes Boulder special– including a priceless view of the Flatiron Mountains. Armed with a list of local vendors, Rembrandt will make sure that absolutely everything is in place for your celebration. 
Rates begin at $1,900 in the low season and $2,100 for the high season. These are dependent on whether your event will need more or less space. Lighting, alcohol, AV, and furniture is also available through the venue.