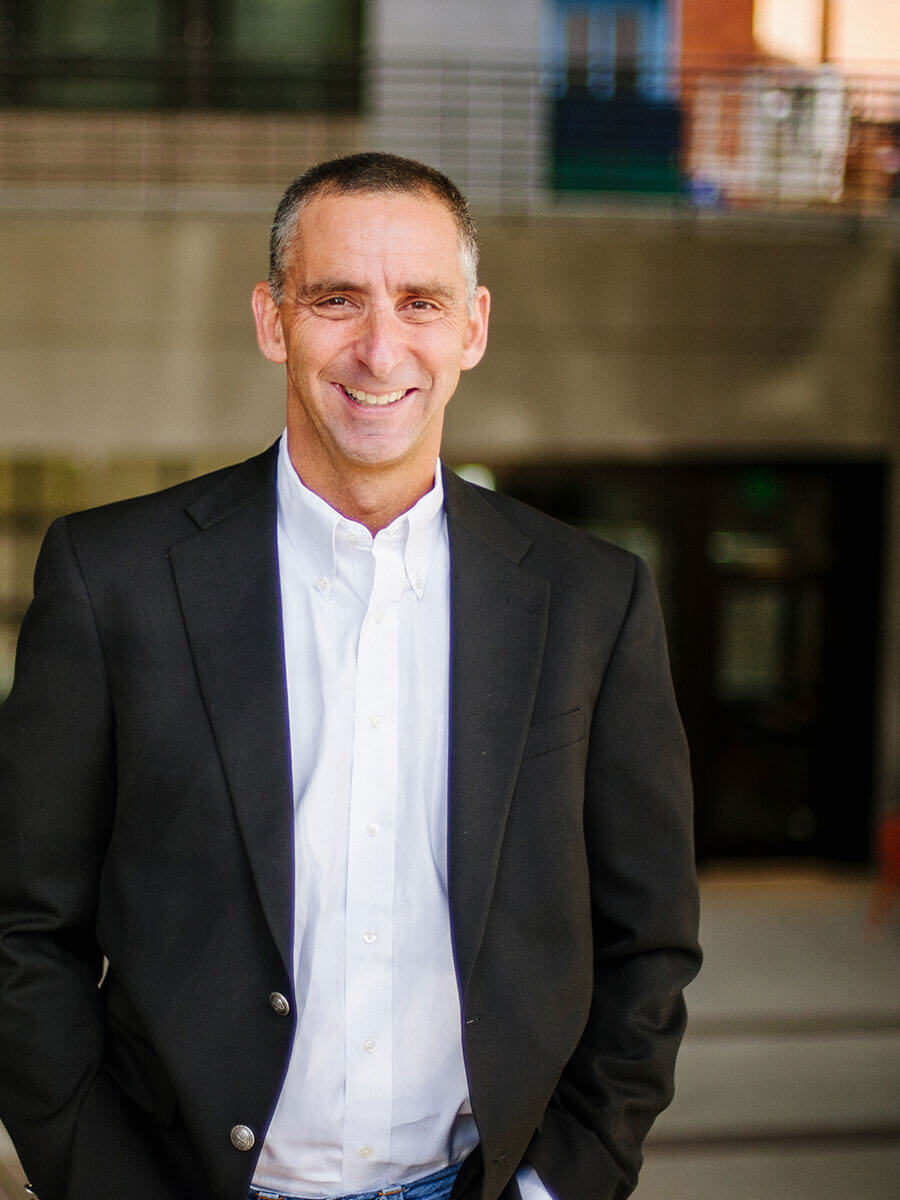 Andrew Freeman
Brokerage
Andrew Freeman graduated from the University of Denver in 1987. Raised in Chicago, IL, he returned home to start his real estate career with the firm of Corporate Realty Advisors, a premier industrial real estate firm. While his career progressed, Andrew realized that Colorado was where he wanted to be.
In 1990, Andrew returned to Denver and joined the Denver office of Grubb & Ellis. As Andrew developed his career, his activities focused on Boulder County and in 1995 joined The Colorado Group. Andrew committed all of his energies on business within Boulder County. At that time, business in Boulder County centered on Boulder and Longmont. Andrew was very involved in the market as it expanded to Lafayette, Louisville, and Broomfield. During his nearly thirty years in Boulder County, Andrew has seen the market emerge from the serious recession of the 1980s to the boom of the late 1990s and from a market centered on Boulder and Longmont to a multi-city and multi-county market.
Highlighted transactions include a 100,000 square foot lease with Storage Tek Corporation, 100,000 square foot sale of the Head Sports Headquarters, a 91,000 square foot lease transactions with Sierra Nevada Corporation, a 60,000 square foot lease with Celestial Seasoning, a 40,000 square foot build to suit with Benjamin West, lease up and disposition of a three building industrial development for DaPuzzo Investment Group and over 300 acres of land dispositions in the Colorado Technological Center in Louisville CO.
In 2006 Andrew started Freeman Myre and turned his attention to real estate acquisition and development. Over ten years Freeman built up an 800,000-square foot portfolio via acquisition and third-party management, and in 2017 merged with WW Reynolds Companies, a premier commercial real estate company headquartered in Boulder Colorado for more than 50 years. 
Recent acquisitions include a 121,000-square foot warehouse distribution complex in Broomfield, a 74,000-square foot industrial building in Louisville and a 30,000-square foot multi-tenant industrial building outside of Chicago IL.
When not working you can find Andrew swimming, biking or running around Boulder and competing in Ironman Triathlons. Andrew has lived in Boulder since 1990, is marred to his wife Becky and has two daughter's Lyn and Brianna.