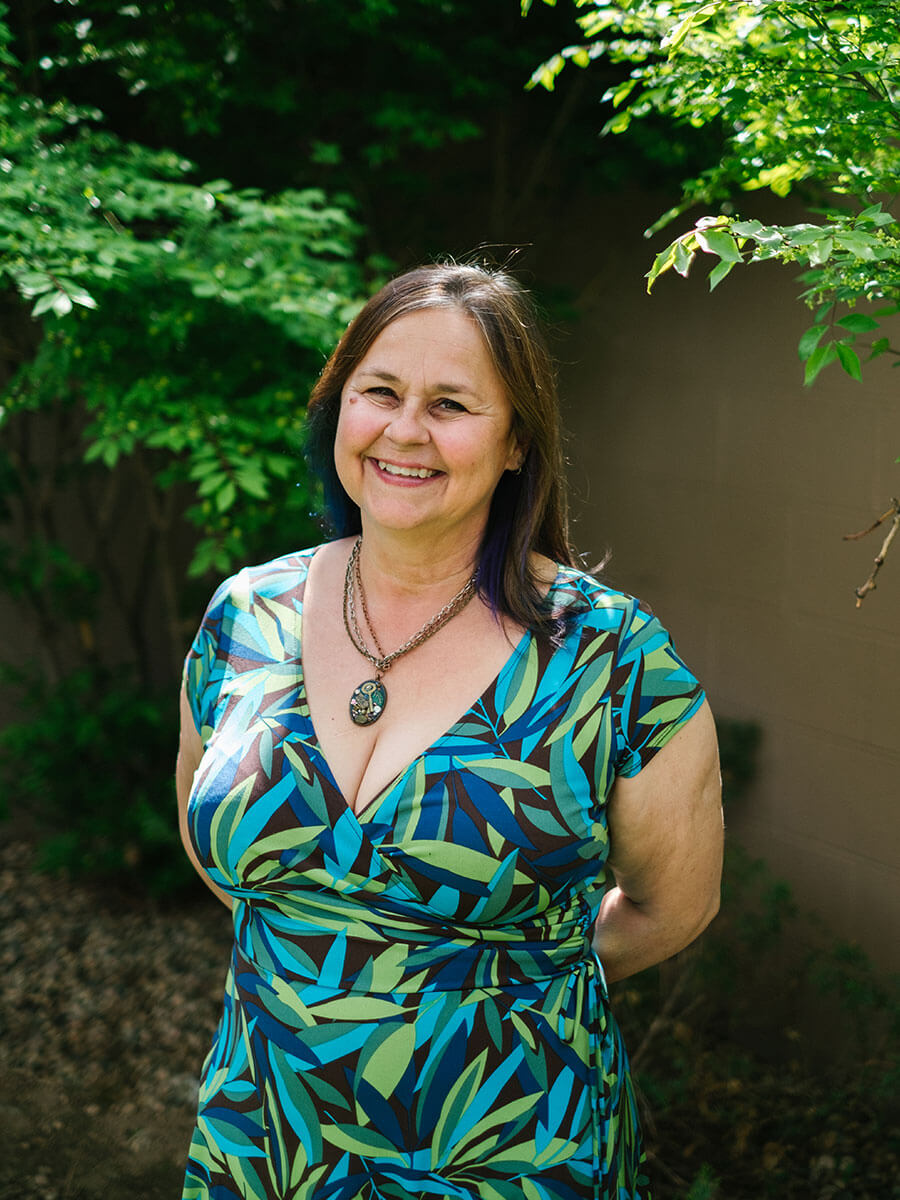 Robbie Saunders
Reception
Robbie is a California transplant that has enjoyed every single minute living in Colorado since 2005. In her spare time, she volunteers at the Lincoln Center Performing Arts Center, City of Fort Collins Natural Areas and with Wildlands Restoration Volunteers. She is also a part time caregiver on the weekends which enables permanent caregivers to take a break.
Being an avid hiker, her adventures can include anywhere from Wyoming, Utah and anywhere she can find in Colorado all the way down to Parker. The mountains are where she finds her peace.
She is a proud mom to 4 amazing dogs, all of them rescues, but one. Creating art is another interest she continuously nurtures. Photography, painting and jewelry making are amongst the many methods she uses to express herself.
Robbie's background includes: Management of wholesale nurseries, specializing in native materials and palms for 13 years in California. Her time in Colorado has been spent in construction and manufacturing administration.
Robbie attained her Real Estate license in 2019.